1. The device activates full security at the touch of a button
2. If an intruder tries to enter the code, a hidden alarm signal can be sent to the central monitoring station
3. The keypad is automatically locked if the wrong code is entered too many times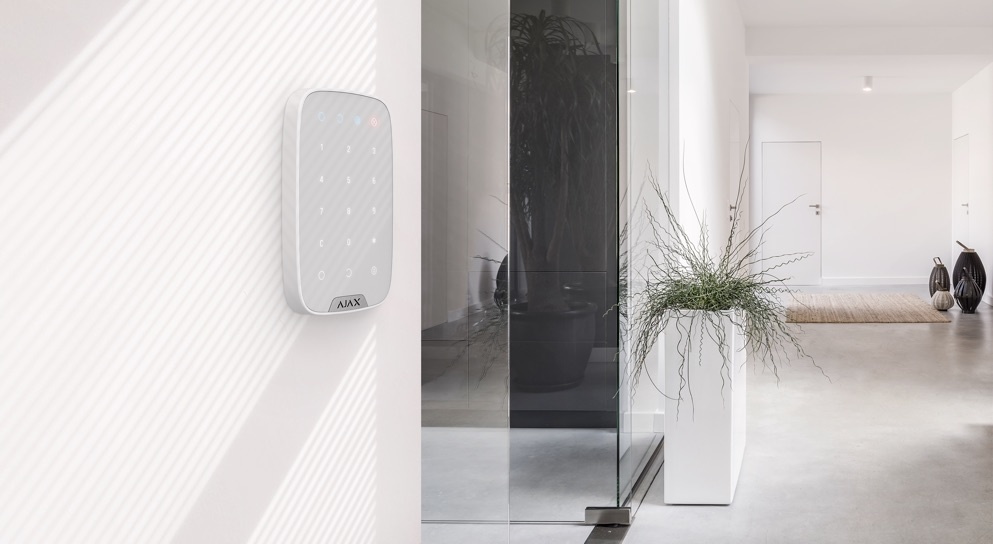 Working principle
The unit operates the security modes when a code is entered on the keypad. You can see the current security status, whether there are problems with the detectors and whether communication with the hub is disrupted.
Functionalities
Alarm key is available. It warns on every attempt to guess the password
and automatically blocks if the number of possible attempts has been exceeded.
Installation and setup
Ready to use right out of the box: the battery is already installed, so there is no need to disassemble the keypad. Connected to the hub in the mobile application with just one click. It can be mounted on the SmartBracket in just a few minutes.