Product description
Microphone for IP camera
Small microphone with Omni directional range for an IP camera which has Audio connections.
12volt fed. Nutrition not included. To be used with different IP camera brands, provided they are correctly connected.
Omni-directional condenser microphone, high fidelity;
30KV Air contact ESD, built-in Lightning Protection, power supply polarity reversal protection and electrostatic protection; with ALC, DSP digital noise reduction processing and AGC processing;
Easy to install, match with cameras or storage devices which have audio function!
Roadmap "Connecting microphone to Hikvision camera"

Step 1
Strip the tulip plug from the microphone.

Step 2
Connect the white wire to the "IN" input of the audio plug & the black wire to the outer "G" input of the audio plug as shown in the figure below.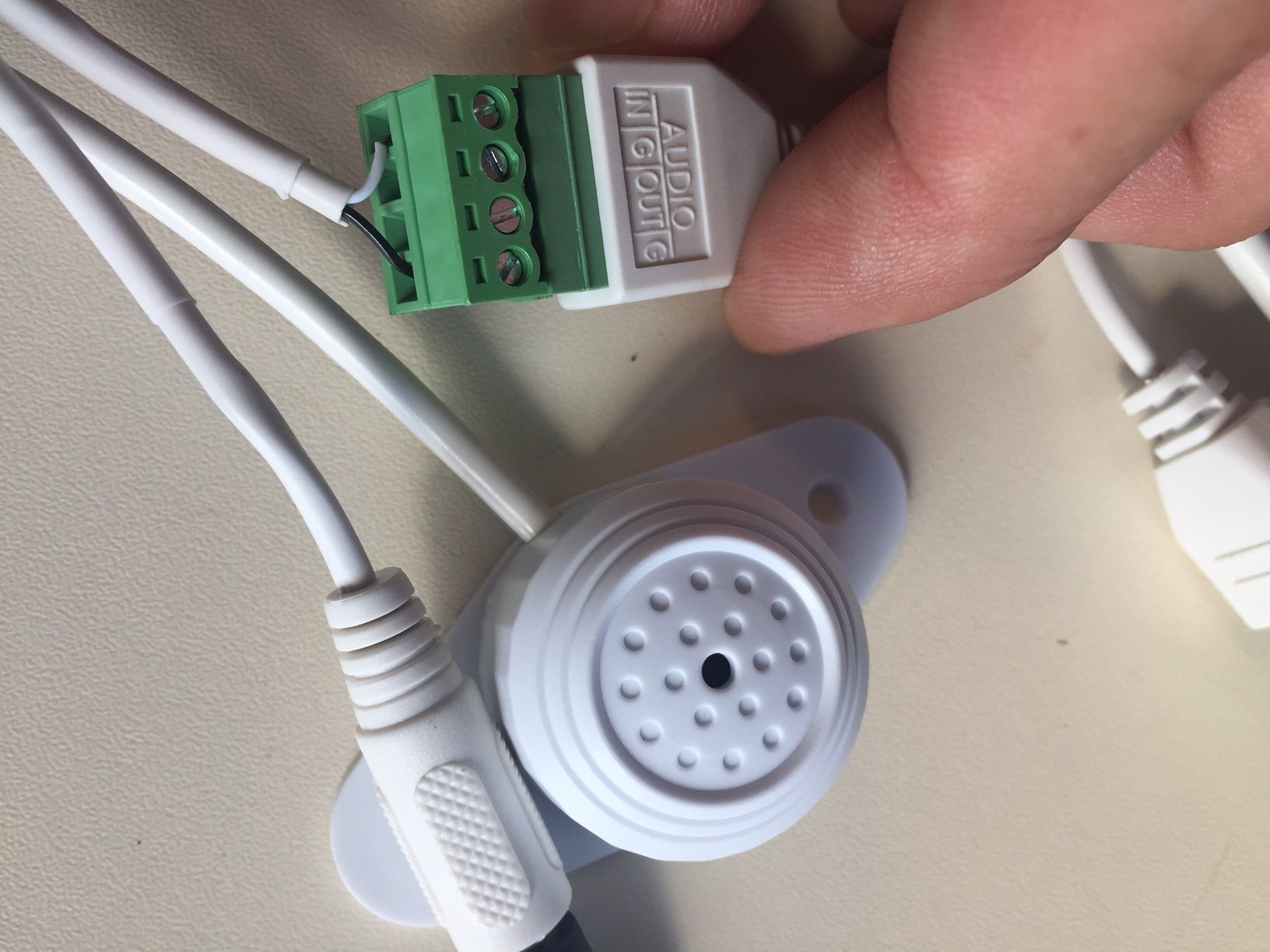 Step 3
Connect the 12volt adapter to the microphone.

Step 4
Log in to the recorder or camera and select "Video & Audio" from the Video & Audio tab.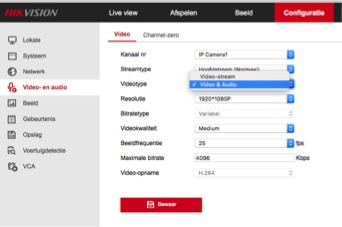 Step 5
Click on "Live view", then on the loudspeaker at the bottom right and slide the volume open.

It is now possible to hear sound at live view.