DS-7604NI-K1 | 4 channels | 4K | HDMI | VGA |
15% sale
Product description
DS-7604NI-K1 | 4 channels | 4K | HDMI | VGA |



FYI: Recorders have fans on board that cool the processor, they make noise!
This is about 60Db, so we advise not to put the recorder in the house but to hide it in, for example, a meter cupboard.
This recorder features:
- View images anywhere in the world via Hik-Connect.
- 4 Channels.
- HDMI.
- VGA.
- 40Mbps in / 80Mbps out.
Note, Hard disk is not included!
If you want to connect more than 2x an 8 Megapixel, we advise you to take an 8 channel recorder.
This is due to insufficient bandwidth on the 4 channel recorders.
DS-7604NI-K1
The Hikvision DS-7604NI-K1 Network Video Recorder (NVR) is a 4K network video recorder with 4K HDMI output.
With this NVR you can manage and record locally IP cameras of up to 8Mp.

Switch:
You can connect up to 4 HD cameras via a network switch or PoE switch. This NVR records 4 channels in ultra HD quality. You can place a maximum of 1 hard disk with a maximum of 6 Tb in this NVR.

Standalone:
The recorder can operate stand-alone with an optional monitor.
It is also possible to connect this NVR to the network or internet router via the LAN port so that you can view the images with a PC or Laptop/Smartphone.


Specifications:


• Third-party network cameras are supported
• Up to 8 Megapixels recording
• Video outputs: VGA, 4K HDMI
• Supports various VCA detections & search methods
• Supports H.265/H.264/MPEG4 video format
• 1 SATA drive of max. 6TB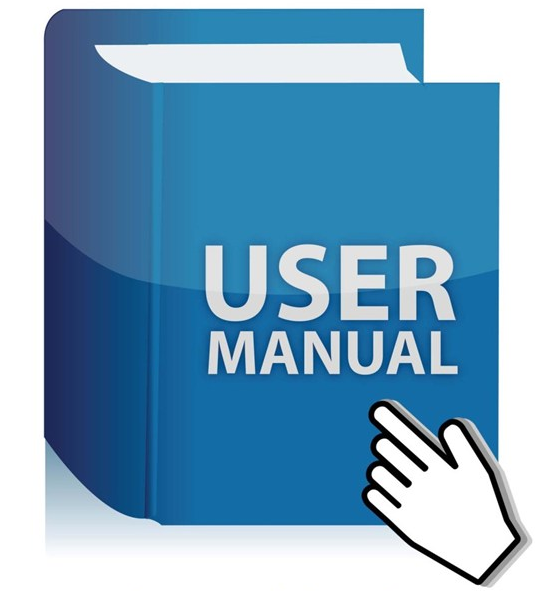 Reviews
Posted by: hj on 16 March 2021

Tot mijn spijt heb ik de recorder terug gestuurd om dat ik deze niet kon aansluiten op een wifi camera waar ik later pas achter kwam
Ik kan dus geen mening geven over deze recorder
Ik wil jullie wel bedanken voor de service ...

Tot mijn spijt heb ik de recorder terug gestuurd om dat ik deze niet kon aansluiten op een wifi camera waar ik later pas achter kwam Ik kan dus geen mening geven over deze recorder Ik wil jullie wel bedanken voor de service die ik van jullie heb ontvangen

Read more

Read less

Posted by: Theo on 20 October 2020

Krijg geen hd beelden de menu's zijn niet zoals in de gebruiksaanwijzing op de side en in de doos .
Ben teleur gesteld in Hikvision.
Recorder is gekocht als vervanger van een exemplaar van ali deze gaf wel de opgenomen beeld...

Krijg geen hd beelden de menu's zijn niet zoals in de gebruiksaanwijzing op de side en in de doos . Ben teleur gesteld in Hikvision. Recorder is gekocht als vervanger van een exemplaar van ali deze gaf wel de opgenomen beelden op een vievoudig scherm in hd.

Read more

Read less

Posted by: J.G. on 7 October 2020

Goeie recorder in combinatie met Foscam camera's. Makkelijk in gebruik. Een aanrader.

Posted by: Fetze on 12 August 2020

lekker eenvoudig maar functioneel tegen een zeer scherpe prijs!!

Posted by: Harry on 21 August 2019

Prima NVR die doet wat ie moet doen. Twee 8mp camera's erop aangesloten en 1TB HD geplaatst.
Aangesloten op een grote flatscreen tv. Opnamen zijn zeer helder. Gebruikte camera's DS-2CD2185FWD-I dome camera 8 megapixel van hi...

Prima NVR die doet wat ie moet doen. Twee 8mp camera's erop aangesloten en 1TB HD geplaatst. Aangesloten op een grote flatscreen tv. Opnamen zijn zeer helder. Gebruikte camera's DS-2CD2185FWD-I dome camera 8 megapixel van hikvision.

Read more

Read less

Posted by: m on 5 May 2019

Simpele maar doeltreffende nvr voor mijn toepassing. 2 ip camera's via powerline plug en poe injector na enig gepuzzel met de soms verwarrende hikvision software nu mooi draaiend. Hdd was helaas niet meegezonden, maar is zeer ...

Simpele maar doeltreffende nvr voor mijn toepassing. 2 ip camera's via powerline plug en poe injector na enig gepuzzel met de soms verwarrende hikvision software nu mooi draaiend. Hdd was helaas niet meegezonden, maar is zeer vlot hersteld door alarmsysteemexpert.nl

Read more

Read less

Posted by: Luc Bartholomeus on 19 November 2017

Belofte levering nagekomen: één dag na bestelling netjes thuis geleverd.
Recorder in dienst gezet: doet wat hij moet doen. Wel jammer dat de ventilator behoorlijk veel lawaai maakt en dan nog zonder interne PoE's : best te pl...

Belofte levering nagekomen: één dag na bestelling netjes thuis geleverd. Recorder in dienst gezet: doet wat hij moet doen. Wel jammer dat de ventilator behoorlijk veel lawaai maakt en dan nog zonder interne PoE's : best te plaatsen in een garage of zo

Read more

Read less
Create your own review