We offer installation and maintenance service for alarm systems and camera security systems. The specialized fitters of AlarmsysteemExpert.nl can do the installation and maintenance in whole or in part for you. If you have knowledge of installation, you can do the assembly yourself and you can save money!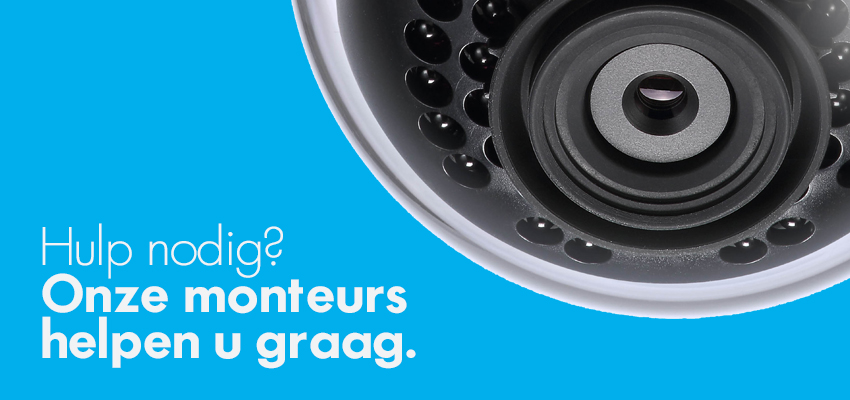 Fully install
If you do not have enough time or knowledge to assemble your alarm system or camera system yourself, we carry out the installation completely and you do not have to worry about it anymore! The security system is delivered ready-made where the mechanic explains the operation and operation of the system. After delivery you are assured of a trouble-free operation.

Partially install
You can also choose to install any cabling yourself. By doing this yourself, the technician has less work and the final installation costs will be lower. The technician will take care of the installation of the cameras and / or components and any installation and explanation of software.

Install yourself
Many of our systems are easy to install yourself. All alarm systems are pre-programmed to you so that you only need to hang up the components. With camera systems you also have to pull a cable. By doing the installation yourself you save technicians costs and you will pay considerably less!


If your security system is optimally installed, you get maximum return from your system. Moreover, you do not have to worry about whether the system is properly programmed,
because the mechanic does this for you.
Maintenance service;
Our security engineers can annually service your Jablotron, Visonic, Smanos, Heiman or Texecom alarm system or Hikvision and Dahua camera system. You are certain that your security system is always in perfect condition. One of our security engineers visits you every year to maintain and test the system.
Would you like more information for this? Call or email us.


Would you like to know more about the installation costs, or would you like more information about maintenance?
Please contact us via 085-016 03 16 or ...
If you have a security system that is not purchased from us but you would like to have a mechanic on site for maintenance, you can order it online HERE .
If you have purchased a camera system with us, you can order a technician HERE for maintenance.
If you have purchased an alarm system from us and your cameras and recorder need maintenance, you can order a technician HERE .
You will be contacted for a date of this fitter visit.
For all other quotations; click for a quote!





Do you need questions or advice about one of our products? Call or email us. We have extensive experience with small and large projects.

Phone: 085-016 03 16