CM4400 2G/4G Smoke Detector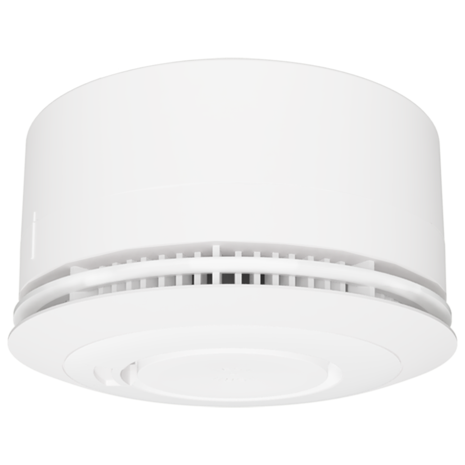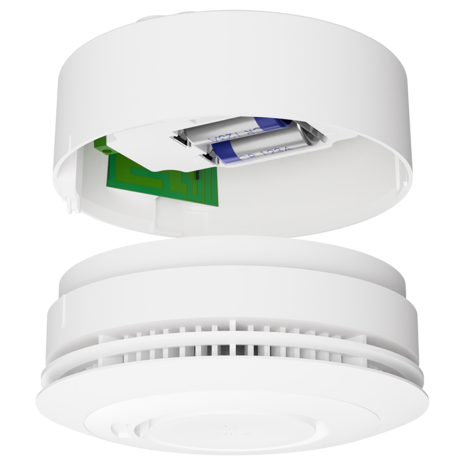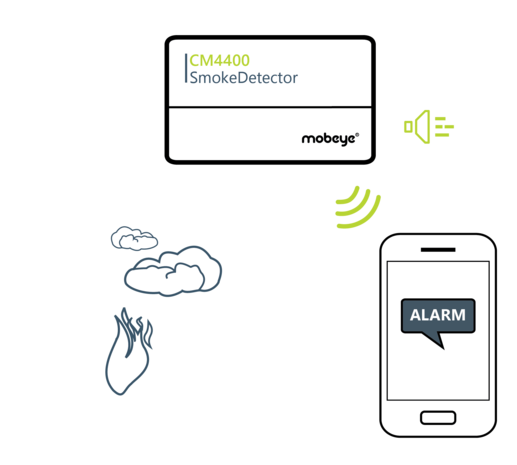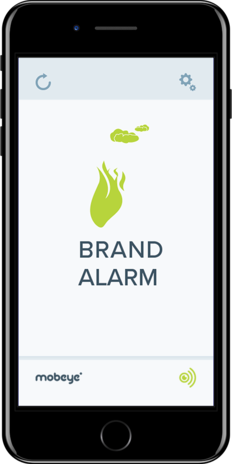 Product description
CM4400
Look out! The Mobeye products only support 4G in combination with a 4G SIM card.

Universal SIM cards can be used, but only in combination with 2G
Mobeye 2G/4G Smoke Detector
The Mobeye 2G/4G fire detector series consists of reliable smoke and heat detectors with reporting to contact persons. The combination of Ei Electronics fire detectors and the Mobeye communication module makes fire alarms even more e ective. In the event of a fire detection, in addition to the siren on site, a warning will also be sent via push message, telephone call, SMS and/or e-mail. No cables and local telephone line are required. The set is fully battery powered. This makes installation easy. If desired, reporting to a private emergency center (PAC) is possible. The built-in communication module can connect to the 4G LTE-M and 2G network.
The Ei Electronics smoke detector has a 10-year battery. Mobeye communication module runs on batteries for over a year. A message is displayed when the battery voltage is low.
Stand-alone fire detectors, or multiple detectors in a network
The CM4400 is suitable for situations where one smoke detector is sufficient.
With several connected fire detectors, one CM4400RF is included in the network. The CM4400RF includes an RF module and can be connected wirelessly with other Ei Electronics detectors. As soon as one of the detectors detects a fire, all sirens will sound and the communication module will send a message.
If smoke detectors are unsuitable, heat detectors are an alternative.