Port forwarding router
Port forwarding router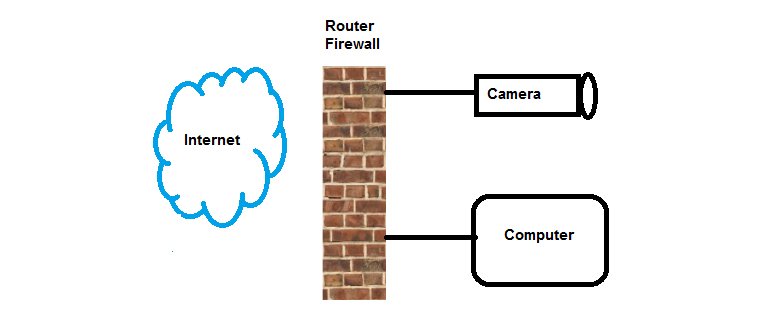 If you have purchased an IP camera or recorder, you will of course like to see the images on your mobile phone. To see this you need to set up your router correctly. We are happy to help you with these step-by-step instructions. This is a guideline, your system may be in English or slightly different from our instructions.
Forwarding IP cameras – Three easy steps
Step 1: Set the right port
Make sure the camera or recorder is connected to the router, you can then enter the IP address in your internet browser. Log in with your username and password.

Once you are logged in, go to 'Network settings', and then to port. There you will see 3 port numbers. If not changed, open ports 80, 8000, and port 554 in the router. See the image below: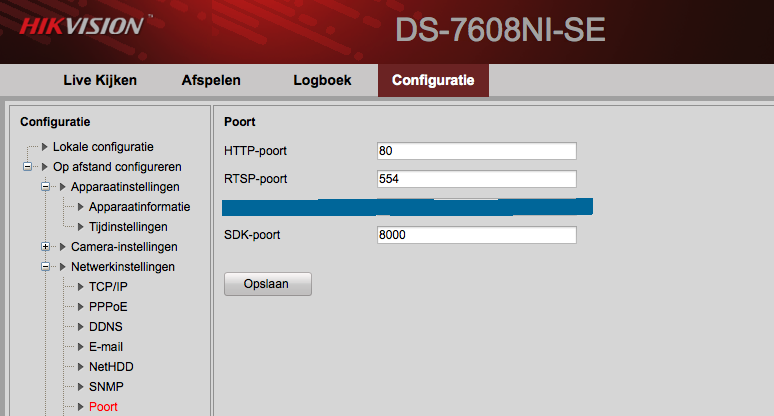 Step 2: Set up the router
Then you need to find out the IP address of your router. Go to the 'Start' menu, type 'cmd' in the search bar and press 'enter'. This will open a control window. In the window, type 'ipconfig' and press 'enter'. This brings up information such as your IP address and Default gateway (router's ip address).
Make a note of the series of numbers listed to the right of 'Default gateway', you will need this later.
Note: Your Default Gateway may differ from the one in the picture, this is normal.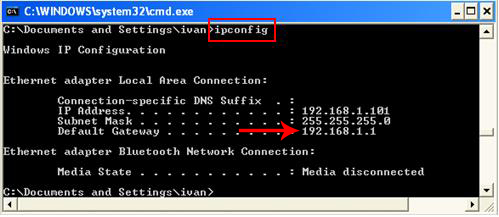 Log in to your router. You do this by entering the IP address of the router in the internet browser, in this case that is 192.168.1.1
Go to the router's settings and to the "Forwarding" or "Port Forwarding" page.
At both the 'Internal port' and the 'External port', enter the chosen port number of the camera or recorder. At 'IP address' enter the IP address of the camera or recorder. At 'Protocol' select 'TCP'. Check the 'Enable' box to apply the settings. Click 'Apply' to complete the action.

Below is an image of a KPN Experiabox Router: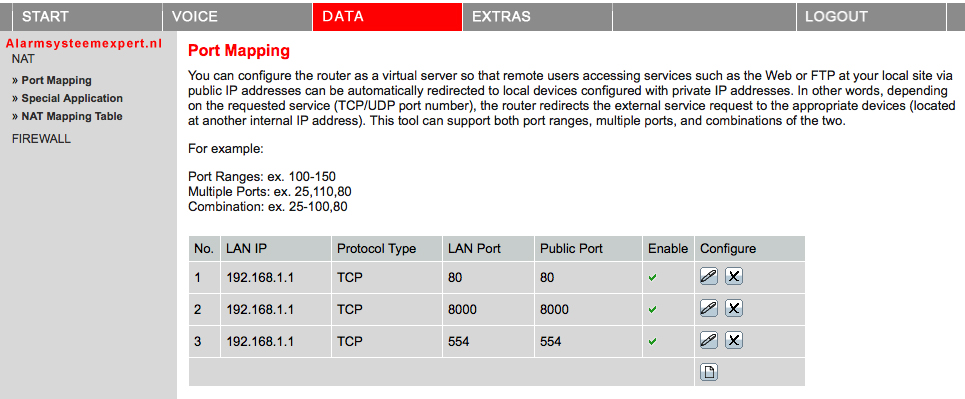 Step 3: Set up the application on your mobile device:
Download the Hikvision IVMS-4500 app from the app store.

Find your external IP address via the website www.myip.nl , you will need this later in the app: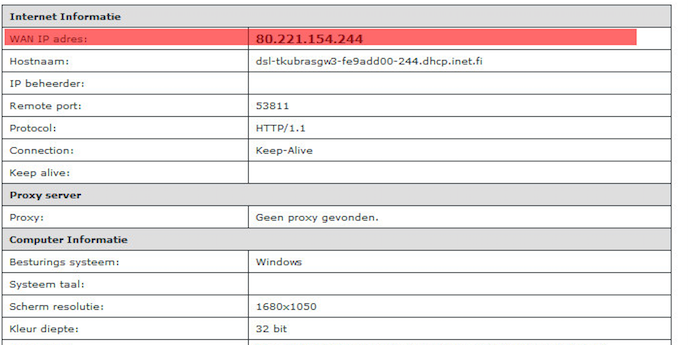 If you have downloaded the Hikvision app, start it.

If you press the button at the top left, this screen will appear: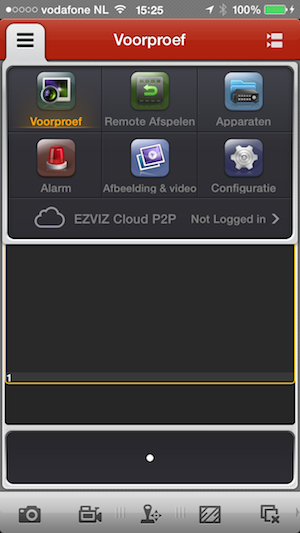 Then go to ''devices'' and press the plus sign (+)

Then fill in the fields: