Smart Hub 2 Plus GSM LAN 2G/3G/4G LTE WIFI
20% sale
Product description
Because alarm signals must be delivered quickly, communication with the outside world is the most important thing for control panels of alarm systems. The new Ajax control panel ensures stable and flawless communication.
Do you want a SIM card in this alarm system? Then pay attention:
Hub's intelligent control panel is an important part of the Ajax security system. The device monitors the operation of all Ajax detectors and immediately sends an alarm signal to the owner and the central reporting point.

Operating principle
The device collects information about the detector's operation in an encrypted format, analyzes the data and, in the event of an alarm, notifies the system owner and the control panel in just a few milliseconds.
Immediate communication with users and the alarm security company
Communication with the outside world is crucial for alarm system control panels because it allows alarm signals to be delivered quickly. The new Ajax control panel ensures extremely stable communication.
Hub 2 Plus is equipped with a connection with 4 independent channels, including LTE. This configuration allows you to connect the device via Ethernet and Wi-Fi to two separate ISPs, while having two cellular services as a backup. Switching between channels is done seamlessly in just a few seconds.
Verify the alarm with photo in 9 seconds
Photo verification is the latest in the security industry. This technology is the perfect solution for both commercial and residential buildings: it is accessible and respects your privacy. Users and CMS operators can assess the situation live with animated photo sequences from the MotionCam detectors. But still cameras are only activated in response to alarms, never on demand.
Hub 2 Plus can manage up to 200 MotionCam detectors and send photo confirmations of alarms to users and security companies in just 9 seconds, even when SIM cards are used for communication. Thanks to the support with LTE.
Automated security
Hub 2 Plus supports 64 scenarios that minimize human impact on a site's security. It can automatically arm and disarm the entire security system or certain groups on a schedule. In addition, the system can immediately activate a smoke protection machine if there is a break-in, interrupt the power supply and turn on the emergency lighting in the event of a fire, or shut off the water supply in the event of a leak. With the help of automation equipment, Hub 2 Plus can control lighting, electric locks and shutters. Scenarios can be triggered in response to security mode changes, alarm activation, or Button commands.
Protection of large premises with a complex internal distribution
Business centers, factories and multi-storey villas and outbuildings - Hub 2 Plus can secure even the most complicated properties. The new hub manages up to 200 devices. The new hub's radio signal can reach up to 2000 meters, while the radio network can reach up to 35 km2 . Hub 2 Plus can manage 25 security groups with a total of 200 users. This allows security personnel to zone large buildings and clearly organize access for personnel.
Resistant to tampering
No matter what happens to Hub 2 Plus, the security company and users will always be notified. If intruders try to disconnect the device, a tamper alarm will sound. If the Ajax Cloud server loses connection to a hub, it sends a notification in just 60 seconds thanks to short ping intervals. Even during a power failure, Hub 2 Plus continues to protect the building for up to 15 hours with the built-in backup battery.
Polling period of the device in

12

seconds

Loss of connection detection with the hub in

60

seconds

Backup battery operation up to


3

pm
Future-oriented
Hub 2 Plus runs on OS Malevich, a real-time operating system developed by Ajax Systems. OS Malevich is extremely stable, immune to viruses and secure against cyber-attacks.
OS Malevich is constantly updating thanks to its modular architecture. The system gets new features several times a year through over-the-air software updates. No installers or users are required for the process and deployment only takes a few minutes - only when the security system is disarmed.
Hub 2 Plus is Ajax's most efficient control panel. It has a processor that is 4.5 times faster than Hub 2 and has 8 times more flash memory. With this hardware configuration, the device will work for years and stay up to date.
Operated with apps
We deliberately did not add buttons to our control panel and did not use archaic interfaces. Apps are more comfortable and secure. They connect to a hub through a secure channel with the Ajax Cloud; our server solution located in several AWS data centers. Apps allow users to control security, edit hub settings, configure connected devices, create scenarios, and monitor events. From a smartphone or PC. On site or on the road.
Hassle-free installation
Hub 2 Plus works right out of the box. The system comes with pre-installed connections, a power supply and a backup battery. To set up the system, you only need to do a few things. Plug the device into a power outlet, connect it to the internet, insert the SIM cards and scan the QR code using the app. Thanks to SmartBracket, you do not have to disassemble the device for mounting.
All security system settings are always available in the app. Even if you are far away from the hub, you can connect security equipment or CCTV cameras, add users, test the radio signal strength, create security groups and scenarios, or connect a hub to a security company.
Differences with the other Hubs: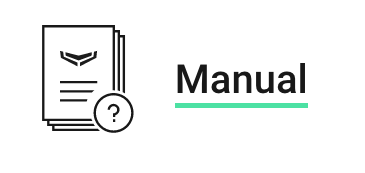 Automation of a safe home and office
Use Ajax scenarios to teach the security system not only to report threats, but also to actively resist them. Adjust night mode according to schedules, turn off office lights when powered on, program projectors to turn on when outdoor motion detectors detect unauthorized presence, or implement an automatic flood prevention system. The system continues to run scenarios, even if the connection to the Ajax Cloud is lost.