DS-2CD6425G1-20, 2MP Pinhole with L-shaped lens 3.7mm lens, (8m cable)
Product description
Hikvision DS-2CD6425G1-20, 2MP Pinhole with L-shaped lens 3.7mm lens, (8m cable)
With the DS-2CD6425G1-20 pinhole camera, Hikvision offers a solution for specific camera surveillance applications.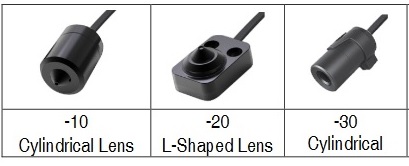 pinhole camera:
The Pinhole camera is ideally suited for discreet mounting of cameras at ATMs, but can be used for many other applications such as:

Eliminating cameras in historic buildings, installation in sales counters for registration of people with caps in live-view projects, installation in sales displays, etc..

This compact pinhole camera consists of a separate sensor and an encoder.
The sensor is available in three versions, the cylindrical version with a flat surface, cylindrical with a point and a flat mounting version (L-shape).

For the different embodiments, see the introductory video via the following link.

120dB WDR:
Because the camera has 120dB WDR, it gives a perfect display under different lighting conditions.

Region Of Interest:
The Region Of Interest (ROI) function allows you to specify which part of the image should be compressed in high resolution, with the rest of the image compressed in a lower resolution. By distinguishing these areas, the total bandwidth used is reduced.