SmartLife Ceiling Lamp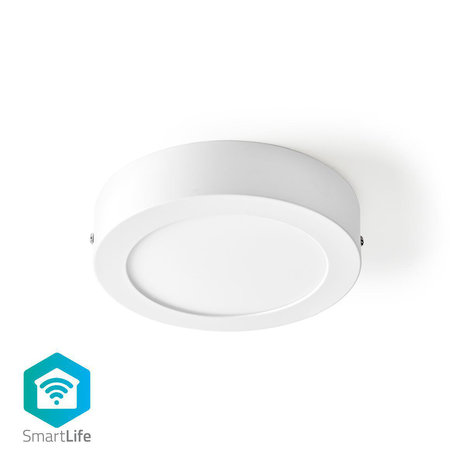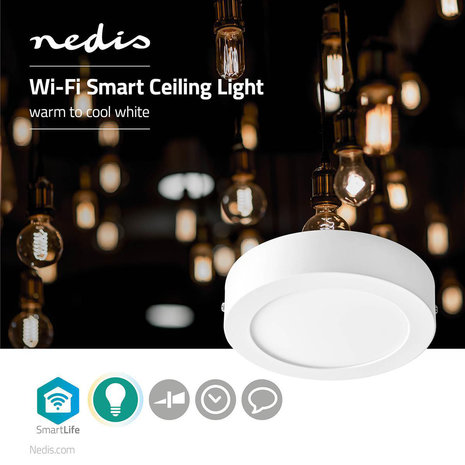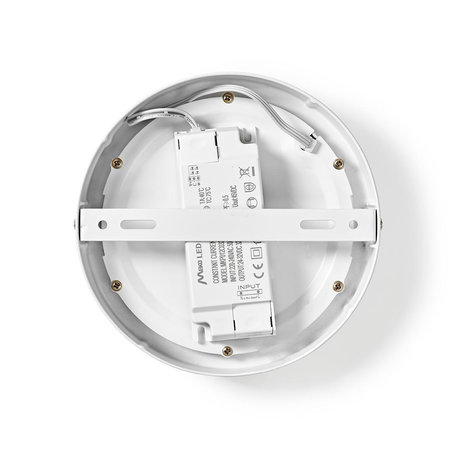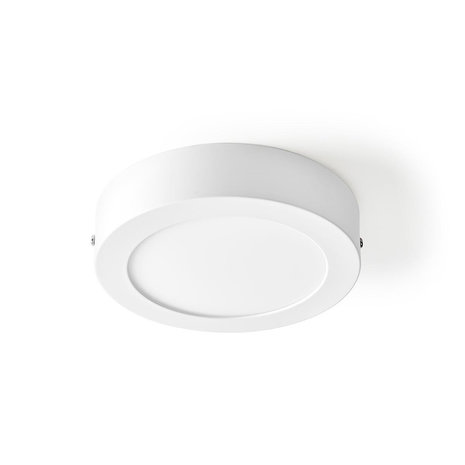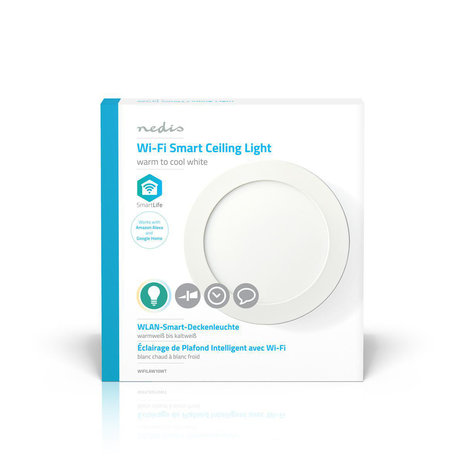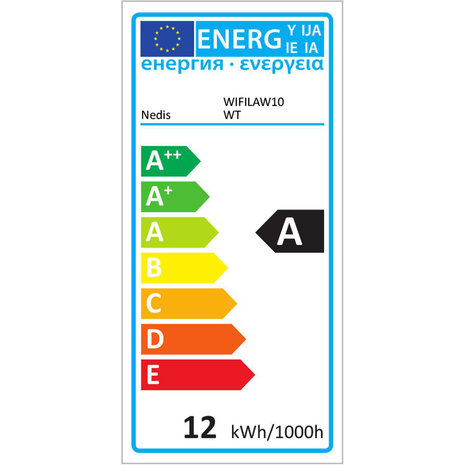 Product description
Determine the optimal color temperature and light intensity for every occasion. Do you need bright, energizing lighting that resembles daylight, because you want to study concentrated well into the night? Or do you prefer a warm white glow that matches the relaxed atmosphere of a dinner? This Wi-Fi smart ceiling lamp creates the right ambiance for every situation.

Control the brightness and color temperature
Plug in the lamp and you can control the brightness via the Nedis® SmartLife app on your smartphone or tablet, or with a simple voice command via Siri, Amazon Alexa or Google Home.
The same goes for the color temperature.
Research shows that stimulating, cool white light has a positive effect on the ability to concentrate. To work, read or study efficiently, you adjust the color temperature of this light accordingly.
Ready for some relaxation? Change the color temperature to extra warm white and create a pleasant, cozy atmosphere in no time.

Easy to set up
Automating and remotely controlling your lighting may look complicated and impressive, but the good news is: it's actually super simple. All you need is your Wi-Fi router, our intuitive app and this Nedis® Wi-Fi smart ceiling light. No extra kit and no connecting hubs: home automation has become simple.

Create time schedules and link to other smart products
Create schedules to switch the lamp on and off at the desired time and come home to a pleasantly lit home. You can also automate the lights to come on specifically at sunset and turn off when the sun comes up. Because it looks like you are at home, you keep burglars at a distance and you can enjoy your holiday with peace of mind.
You can also quickly and easily create atmospheric scenes by linking this light with other products from the Nedis® SmartLife range.

About Nedis® SmartLife
Discover a wide and continuously growing range of products, such as lamps, switches, sockets, sensors and cameras.
Whether you're looking for a single smart bulb or socket, or want to automate your entire home, discover how accessible smart technology is today.
Characteristics
• Option to dim the lights and change the color temperature
• Minimalist design with a sleek and thin aluminum edge of less than 4 cm wide - fits into any interior
• Adjustable color temperature - extra warm white (2700 K) for a relaxed atmosphere, to cool white (6500 K) if you want to concentrate
• Easy to remote control or automate - simply connect the lamp to your Wi-Fi router without an external hub
• Manage everything yourself - via the Nedis® SmartLife app that you download for free on your smartphone or tablet
• Create timetables and scenes - link with other products from the Nedis® SmartLife range
• Supports speech