MotionProtect Motion Detector Pet Friendly Wireless Indoor





13% sale





Product description
Wireless motion detector that warns the owner at the first sign of burglary at home or office. The detector is attached to the wall opposite the doors and other places where burglars might break in.
1. Works for up to 5 years without the need to replace batteries
2. Ignores cats and dogs weighing up to 20 kg and height up to 50 cm
3. Accurately detects movement, even when it is hot, up to +40°C
Working principle
Detects human presence due to temperature differences with the heat radiation in the background. The microwave sensor prevents false alarms caused by complex interference.
Functionalities
Designed to function in areas with fireplaces and air conditioning. Detects and ignores drafts, movement of curtains and blinds and light flicker, glare and reflection.
Installation and setup
Ready to be used immediately. The battery is already installed inside. So you don't have to disassemble the detector. You can hang it in just a few minutes with the SmartBracket bracket.
Pets?
Do you have pets, but still want a security system? Then the pet-friendly Ajax MotionProtect motion detector is ideal. The sensor does respond when people are present, but ignores pets up to 20 kg and a height of up to 50 cm. So you don't have to worry about the alarm system going off continuously. You can monitor the system via the Ajax Security System app on the phone, so you are always up to date!
Ajax MotionProtect pet-friendly benefits
wireless
Ignores pets up to 20 kg and up to 50 cm high
Does not react to warm air currents from the air conditioner
Monitoring via an app
Battery with life up to 7 years
Ajax MotionProtect motion detector pet-friendly
With this Ajax alarm system you can go out with confidence, even if you have pets. The SmartDetect algorithm in the system prevents false alarms from animals under 20 kg and 50 cm high. False alarms are ruled out by using a FresnelTech optical component. This minimizes the number of false alarms, so you stay better informed about the situation. A detection range of 12 meters and adjustable control of the response of detectors ensures optimal coverage. The check can be performed every 12-300 seconds (adjustable).
Install Ajax MotionProtect motion detector pet-friendly
It is important during installation that the Ajax MotionProtect motion detector is installed on a vertical surface or in a corner. The ideal height to install the system is 2.4 meters. Keep checking the signal during installation, so that you can be sure that the Ajax alarm system is in the most optimal position. You can test the quality of the connections and the detection area remotely. In addition, you are immediately connected to the Ajax Hub with one click.
Buy Ajax MotionProtect motion detector pet-friendly
With an Ajax MotionProtect motion detector you are protected against intruders. Are you looking for a different alarm system ? View the range of Ajax motion detection detectors or our complete range of alarm systems. Buy Ajax MotionProject motion detectors at Alarm System Expert!
Ajax MotionProtect specifications
Detection range 12 meters
Detection area: 88.5° horizontal / 80° vertical
Quick response
Pet-friendly (up to 20 kg.)
Digital signal processing
Uses SmartMotion algorithm to avoid unnecessary notifications from pets up to 20 kg. to prevent
Sensitivity Adjustable in 3 steps
Prevents unnecessary alarm from devices and electromagnetic interference by using a FresnelTech lens made of POLY IR4 material and an Excelitas pyrosensor.
Works under most conditions due to digital temperature compensation
Power supply: CR123
Battery life up to 7 years
Dimensions: 110 x 65 x 50 mm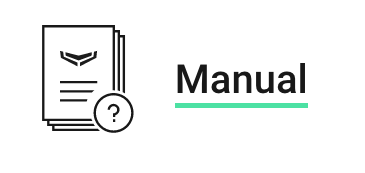 Reviews
Posted by: H on 3 November 2019

Dit betrof een snelle nalevering, dus ook weer prima service!
Create your own review