MotionProtect PLUS Motion Detector Pet Friendly Wireless Indoor








Product description
Wireless motion detector with microwave sensor that warns the owner at the first sign of burglary at home or office. Designed for air-conditioned areas, fireplaces or where there is a risk of flickering, glare and reflections.
1. The additional microwave sensor filters out possible interference from the air conditioning or moving curtains
2. The device works for up to 5 years without the need to replace the battery
3. Ignores pets weighing up to 20 kg and height up to 50 cm
Working principle
Detects human presence due to temperature differences with the heat radiation in the background. The microwave sensor prevents false alarms caused by complex interference.
Functionalities
Designed to function in areas with fireplaces and air conditioning. Detects and ignores drafts, movement of curtains and blinds and light flicker, glare and reflection.
Installation and setup
Ready to be used immediately. The battery is already installed inside. So you don't have to disassemble the detector. You can hang it in just a few minutes with the SmartBracket bracket.


Pets?
Do you have pets and would you like a security system? Then the pet-friendly Ajax MotionProtect motion detector is ideal. The sensor does respond when people are present, but ignores pets up to 20 kg and a height of up to 50 cm. Movements of curtains, vibrations of blinds, drafts, noise from an air conditioner and strong sunlight are also ignored. So you don't have to worry about the alarm system going off continuously. You can monitor the system via the Ajax Security System app on the phone, so that you are always aware of the situation in your home!
Ajax MotionProtect pet friendly PLUS benefits
wireless
Ignores pets up to 20 kg and up to 50 cm high
Does not react to warm air currents from the air conditioner
Unresponsive to movement of curtains and blinds
Monitoring via an app
Battery with life up to 7 years
Ajax MotionProtect motion detector pet-friendly PLUS
With this Ajax alarm system you can go out with confidence, even if you have pets. The SmartDetect algorithm in the system prevents false alarms from animals under 20 kg and 50 cm high. False alarms are ruled out by using a FresnelTech optical component. In addition, moving curtains and vibrating blinds are ignored by the advanced radio frequency scan filters. This minimizes the number of false alarms, so you stay better informed about the situation. The Ajax MotionProtect motion detector has a detection range of 12 meters and adjustable control of the response of detectors ensures optimal coverage. The check can be performed every 12-300 seconds (customizable).
Install Ajax MotionProtect motion detector pet-friendly PLUS
It is important during installation that the Ajax MotionProtect motion detector PLUS is installed on a vertical surface or in a corner. The ideal height to install the system is 2.4 meters. Keep checking the signal during installation, so that you can be sure that the Ajax alarm system is in the most optimal position. You can test the quality of the connection and the detection area remotely. In addition, you are immediately connected to the Ajax Hub with one click. Install the MotionProtect PLUS at a minimum of 1 meter and a maximum of 1200 meters, provided there are no walls or obstacles, away from the Ajax Hub.
Buy Ajax MotionProtect motion detector pet-friendly PLUS
With an Ajax MotionProtect motion detector you are protected against intruders. Are you looking for a different alarm system ? View the range of Ajax motion detection detectors or our complete range of alarm systems. Buy Ajax MotionProject motion detectors at Alarmsysteemexpert!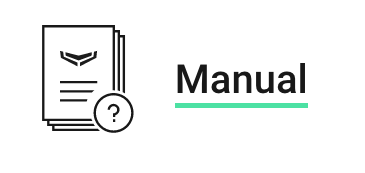 Reviews
Posted by: Stef on 6 August 2019

Degelijke melder.
Op middelste stand detecteerde hij onze kat wel. Op de laagste stand gaat dit wel goed. De melder reageert hierdoor wel trager.

Jammer is dat hij niet aan het plafond gehangen kan worden. Er is ook geen ...

Degelijke melder. Op middelste stand detecteerde hij onze kat wel. Op de laagste stand gaat dit wel goed. De melder reageert hierdoor wel trager. Jammer is dat hij niet aan het plafond gehangen kan worden. Er is ook geen beugel voor te krijgen.

Read more

Read less
Create your own review