Microfoon t.b.v. IP camera
Kleine microfoon met Omni directioneel bereik t.b.v. een IP camera welke Audio aansluitingen heeft.
12volt gevoed. Voeding niet inclusief. Te gebruiken bij verschillende IP camera merken mits juist aansluitingen.
Omni-directional condenser microphone, high fidelity;
30KV Air contact ESD, built-in Lightning Protection, power supply polarity reversal protection and electrostatic protection; with ALC, DSP digital noise reduction processing and AGC processing;
Easy to install, match with cameras or storage devices which have audio function!
Stappenplan "Microfoon aansluiten op Hikvision camera"

Stap 1
Strip de tulp plug van de microfoon.

Stap 2
Sluit de witte draad aan op de "IN" ingang van de audio plug & de zwarte draad op de buitenste "G" ingang van de audio plug zoals afgebeeld in onderstaand figuur.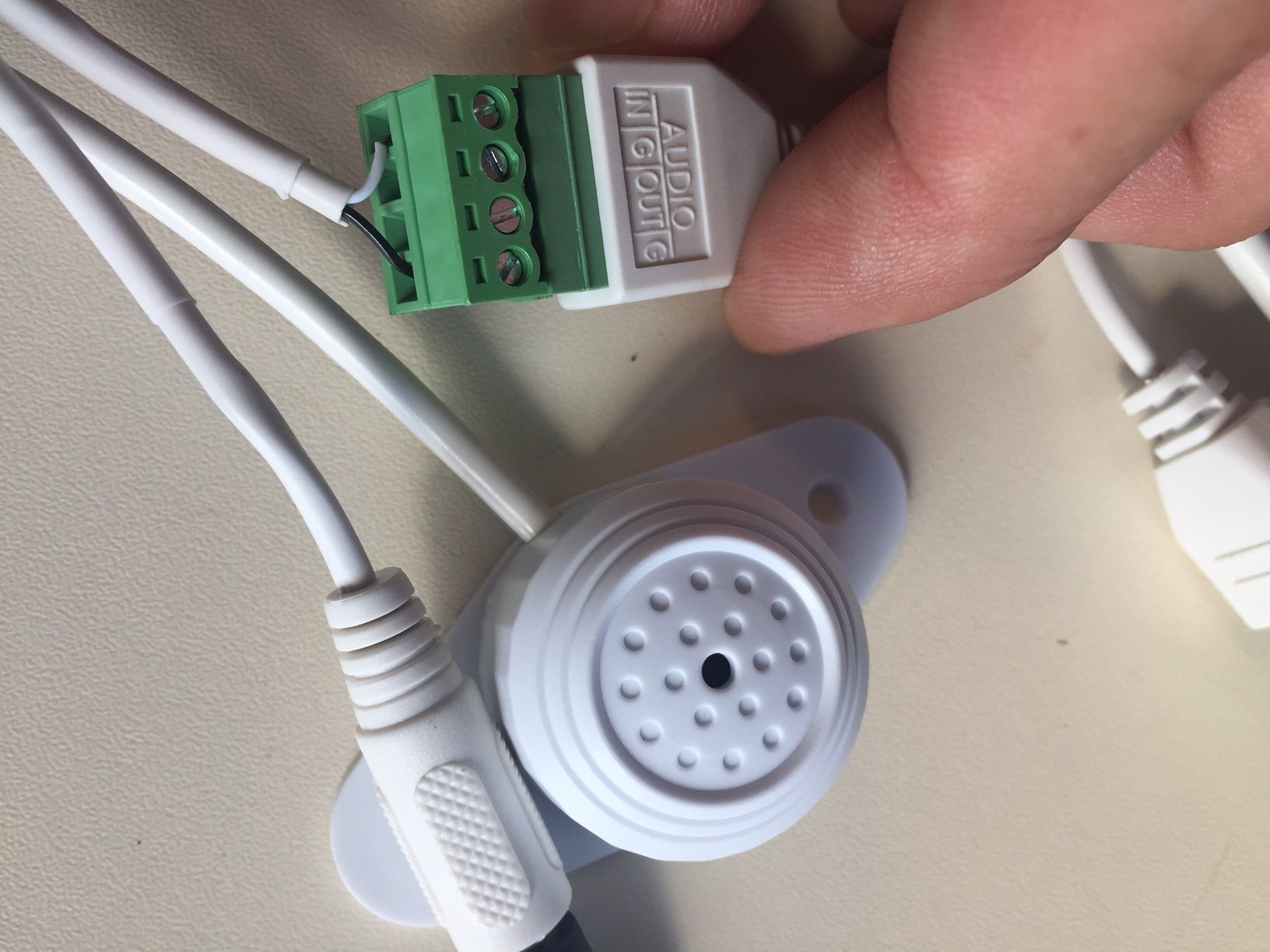 Stap 3
Sluit de 12volt adapter aan de microfoon.

Stap 4
Log in op de recorder of camera en selecteer "Video & Audio" bij het tabblad Video- en audio.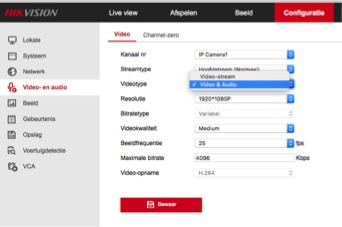 Stap 5
Klik op "Live view", vervolgens op de luidspreker rechts onderin en schuif de volume open.

Het is nu mogelijk om bij live view ook geluid te horen.